August 4th - September 30th, 2017
Leigh was a superb painter, a deep thinker, a gentle human being and a dear friend. For the months of August and September we have devoted the front room of the gallery to a collection of his pastels that represent some of the finest works to have come off his easel during the final years of his remarkable life. We are grateful to Leigh's family for allowing us to continue to share his work with the world.
Also in the exhibition...
Old and new works from national and international artists.
"Mayo River Rapids" by Leigh Rodenbough
"Surf and Sand, Holden Beach" by Leigh Rodenbough
"Waterfront, Southport" by Leigh Rodenbough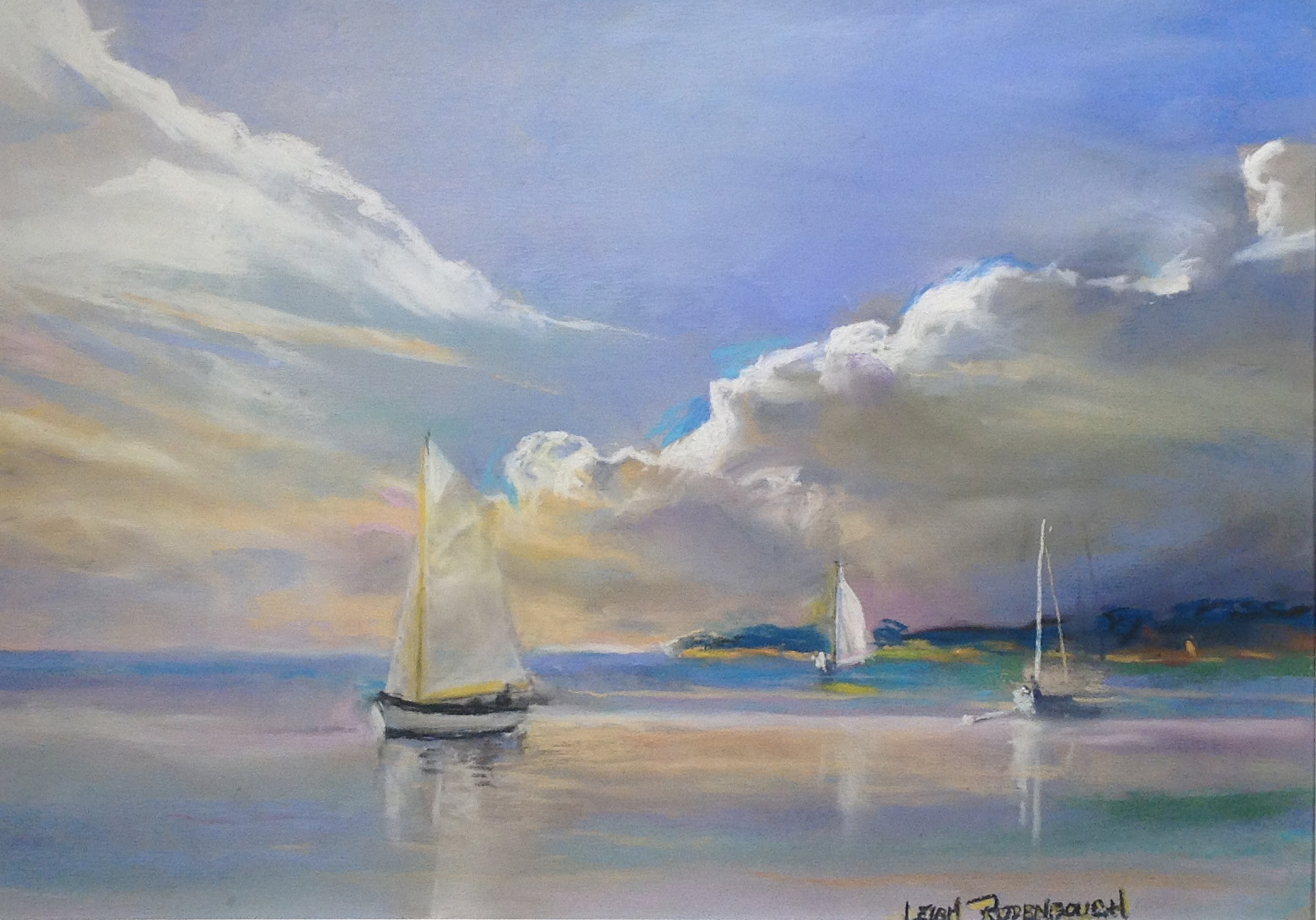 "Sailing the Outerbanks" by Leigh Rodenbough
"Cabin in the Woods" by Leigh Rodenbough
"Blue Earrings" by Helen Cartmell
"Dutch Farms by the River" by HK Gabriel
"Morning Flight" by Robert Huntoon
"The Artist's Studio" by Emmett Fritz
"Carse of Gowrie from Dron" bt McIntosh Patrick
"Garlic and Onion" by Sue Foell
"Under African Skies" by Sarah Watts
"Summer Shadows II" by Anne Strutz